ABOUT US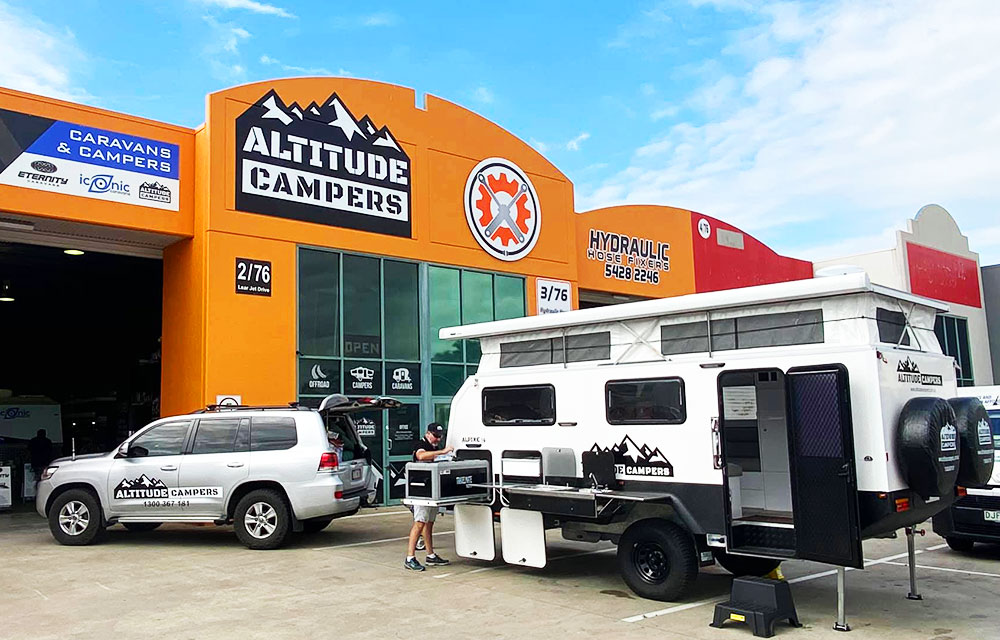 Altitude Campers come with a wealth knowledge in the industry of manufacturing off road campers.
From founding Johnnos Camper Trailers in 1990 the business model was hiring off road campers which became Australia largest hire fleet. This carved the way with the research and development in some off Australia's harshest environment. The design and quality had to be the best to handle the conditions.
After selling Johnnos camper trailers we went onto designing and creating Australias lightest and smallest camper trailer to be towed behind motor bikes called Elite Campers. Once again this little camper became number one seller in Australia with its design being specific to weight and size.
Moving forward Altitude Campers where born in 2013 with all the same knowledge as the past businesses still offering the best quality, design and value for money.
With the introduction of our Alpine (13″ and 15″) and Ascent Hybrid series (13″ and 15″) the business has seen enormous growth in this area.
Using some of the lightest materials with out jeopardising strength or quality has our Alpine range come in with one of the lightest Tare weights and largest pay load weight.
We are also proud of our full Australian made workshop building the Alpine from the ground up.
In also keeping up with the times Altitude has also set up a their own factory in China to manufacture the Ascent series Hybrids. This was a hard decision to make being always Australian manufacture but with employing Quality control inspectors and engineers this has allowed us to keep the same reputation and quality.
With continuing innovation and design Altitude campers sees a bright future in the camping industry with technology making the customers experience even better.